My 2020 Favorites
In 2020 I watched 50 movies, watched some amount of 56 shows, read 57 books (32 solid reads plus 25 short ones (e.g comics) or skims), and whittled roughly 3,600 songs that the robots recommended to me down to an annual mix of 300+ songs (on Apple Music or Spotify) then further distilled down to under 100 favorites (Apple Music, Spotify).
On to my favorites!
Favorite Thing: Kipo and the Age of Wonderbeasts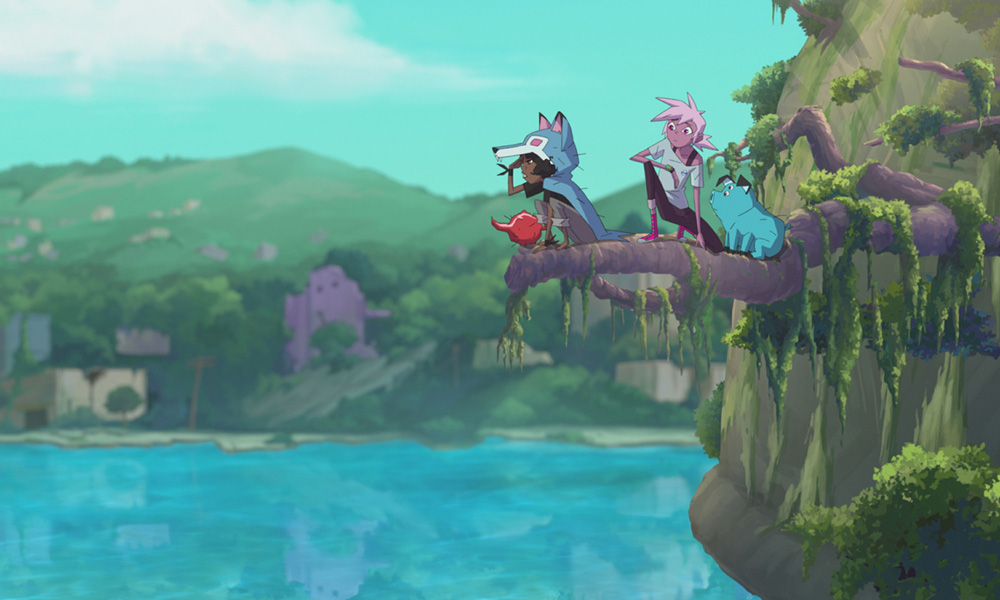 A perfect show, and a perfect show for 2020, a sunbeam during a dark time. In this particular apocalypse, intelligent animals dominate the surface, and the remaining humans take refuge in underground burrows. Kipo finds herself on the surface for the first time in her life and has to survive. Things I love, in no particular order:
Really imaginative worldbuilding
Wonderful blend of character arcs, relationship arcs, plot arcs
An arc for the team badass that I'm not sure I've seen before
Compelling character backstories (some super dark!)
Great depiction of family and found family
Excellent representation
Explores the power of kindness and forgiveness, but also their limitations
Looks like it's going to indulge in a couple annoying tropes and then handles them in ways I love
Great characters you think will be one-offs but that return in meaningful ways
Killer soundtrack
Deeply satisfying final season and conclusion
Do. Not. Miss! (Netflix)
Favorite Movie: Knives Out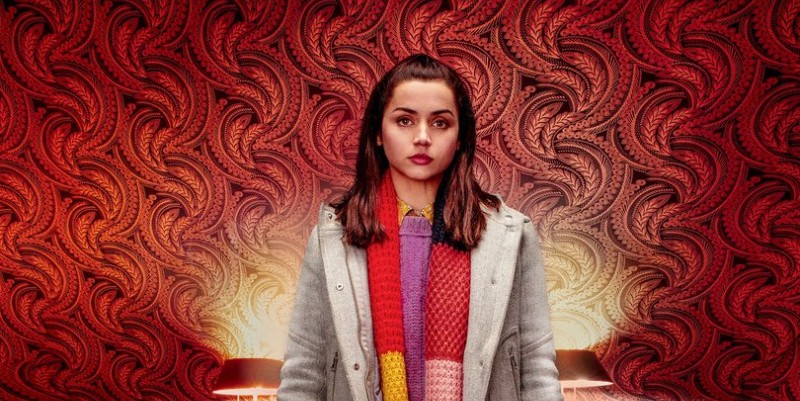 I don't have anything against mysteries, but generally it's not my genre, so I avoided this for awhile, and wow what a mistake that was. The twists, the performances, the mounting tension, the satisfaction as it all the pieces click into place, wonderful. Also look at this cast, holy shit: Daniel Craig, Chris Evans, Ana de Armas, Jamie Lee Curtis, Michael Shannon, Don Johnson, Toni Collette, LaKeith Stanfield, and Christopher Plummer.
Favorite Show That's Not Kipo: Ted Lasso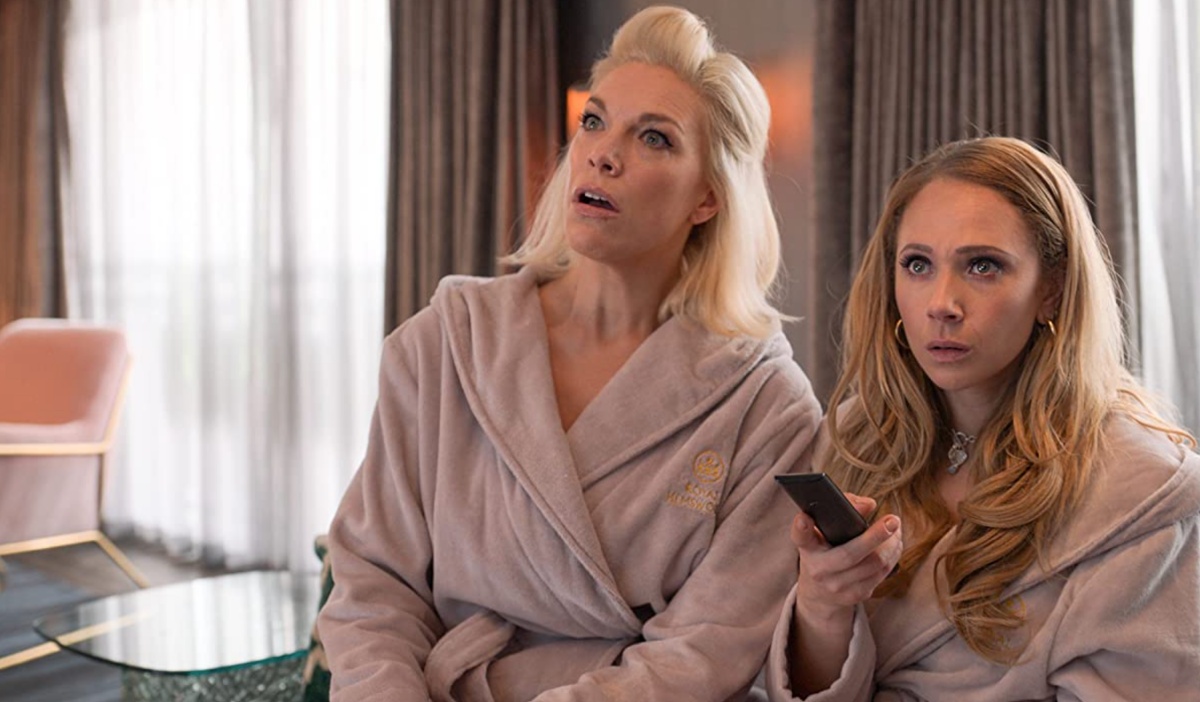 Like Kipo, this is a show that is just saturated in kindness and warmth. Unlike Kipo, it's not a post-apocalyptic fantasy with giant animals, it's a story of a middlin' Div II football coach (Jason Sudeikis) who is hired to coach a professional soccer team in England despite not knowing anything about the sport. The premise did nothing for any of us but tried it based on the reviews and Vicky said it best: "I just find, at the end of every episode, I'm smiling at the screen." Every character is a gem. I'm a sucker for stories that make me want to be a better person and this is one of them. (On Apple TV+ which it feels like nobody has, but you could fit this into the one-week free trial easily)
Favorite Nonfiction Book: Caste by Isabel Wilkerson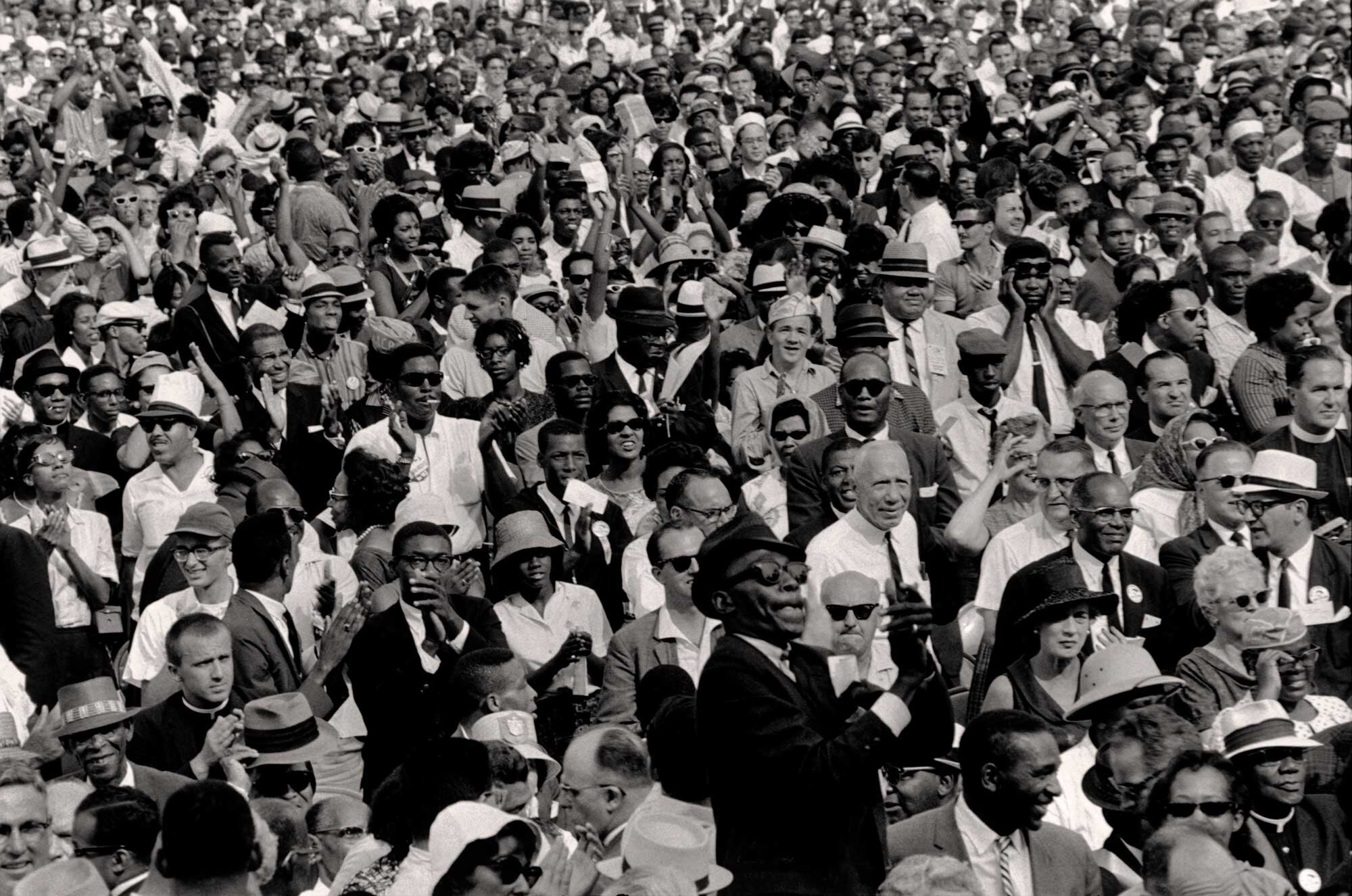 A deeply enlightening and readable book that compares the caste systems of the US (past and present), Nazi Germany, and India. Revelatory. From Chapter 8, The Nazis and the Acceleration of Caste:
In the early stages of the Third Reich, before the world could imagine the horrors to come, a committee of Nazi bureaucrats met to weigh the options for imposing a rigid new hierarchy, one that would isolate Jewish people from Aryans now that the Nazis had taken control. The men summoned in the late spring of 1934 were not, at that time, planning, nor in a position to plan, extermination. That would come years later at a chillingly bloodless and cataclysmic meeting in Wannsee deeper into a world war that had not yet begun.
On this day, June 5, 1934, they were there to debate the legal framework for an Aryan nation, to turn ideology into law, and were now anxious to discuss the findings of their research into how other countries protected racial purity from the taint of the disfavored. They sat down for a closed-door session in the Reich capital that day, and considered it serious enough to bring a stenographer to record the proceedings and produce a transcript. As they settled into their chairs to hash out what would eventually become the Nuremberg Laws, the first topic on the agenda was the United States and what they could learn from it.
The man chairing the meeting, Franz Gürtner, the Reich minister of justice, introduced a memorandum in the opening minutes, detailing the ministry's investigation into how the United States managed its marginalized groups and guarded its ruling white citizenry. The seventeen legal scholars and functionaries went back and forth over American purity laws governing intermarraige and immigration. In debating "how to institutionalize racism in the Third Reich," wrote the Yale legal historian James Q. Whitman, "they began by asking how the Americans did it."
The Nazis needed no outsiders to plant the seeds of hatred within them. But in the early years of the regime, when they still had a stake in the appearance of legitimacy and the hope of foreign investment, they were seeking legal prototypes for the caste system they were building. They were looking to move quickly with their plans for racial separation and purity, and knew that the United States was centuries ahead of them with its anti-miscegenation statutes and race-based immigration bans. "For us Germans, it is especially important to know and see how one of the biggest states in the world with Nordic stock already has race legislation which is quite comparable to that of the German Reich," the German press agency Grossdeutscher Pressedienst wrote as the Nazis were solidifying their grip on the country.
Western Europeans had long been aware of the American paradox of proclaiming liberty for all men while holding subsets of its citizenry in near total subjugation. The French writer Alexis de Tocqueville toured antebellum America in the 1830s and observed that only the "surface of American society is covered with a layer of democratic paint." Germany well understood the U.S. fixation on race purity and eugenics, the pseudoscience of grading humans by presumed group superiority. Many leading Americans had joined the eugenics movement of the early twentieth century, including the inventor Alexander Graham Bell, the auto magnate Henry Ford, and Charles W. Eliot, the president of Harvard University. During the First World War, the German Society for Racial Hygiene applauded "the dedication with which Americans sponsor research in the field of racial hygiene and with which they translate theoretical knowledge into practice."
Favorite Fiction Book: Check, Please! by Ngozi Ukazu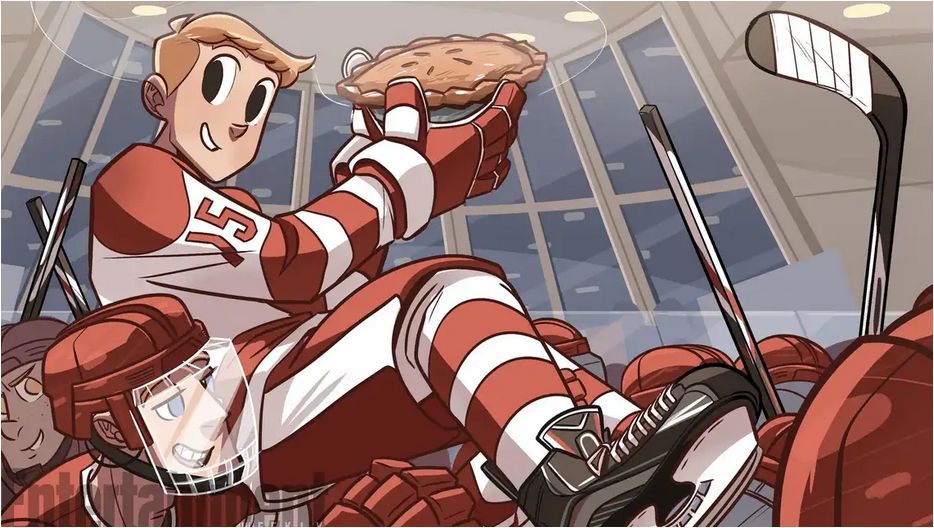 Joins Kipo and Ted Lasso as the third perfect cinnamon roll of the roundup. And twice this year I've made the mistake of thinking that because I don't care about the sport (hockey, in this case) I won't care about the story. Couldn't have been more wrong. The blurb:
Eric Bittle may be a former junior figure skating champion, vlogger extraordinaire, and very talented amateur pâtissier, but being a freshman on the Samwell University hockey team is a whole new challenge. It is nothing like co-ed club hockey back in Georgia! First of all? There's checking (anything that hinders the player with possession of the puck, ranging from a stick check all the way to a physical sweep). And then, there is Jack―his very attractive but moody captain.
Too Much Great TV!
Infinity Train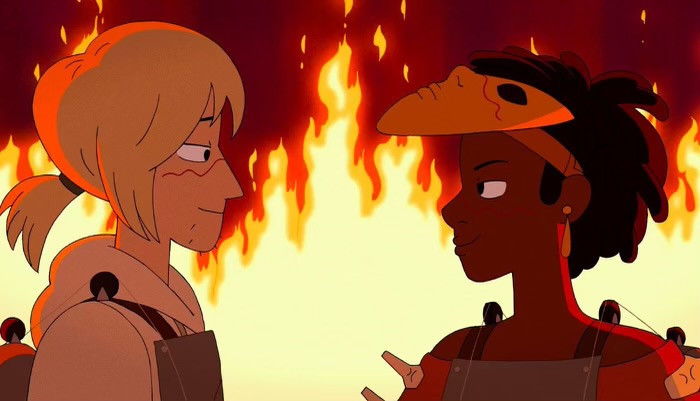 I love this, and it's Amelia's favorite show. It is only because this is my blog and not hers that Infinity Train and Kipo aren't reversed. But while we disagree on the order we agree that you should watch this. Between this and The Good Place I'm feeling spoiled by delicious food that bakes personal growth into the plot device. (HBO)
The Dragon Prince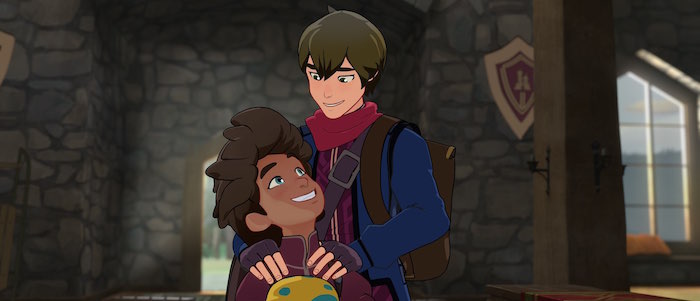 From a couple people involved with Avatar: The Last Airbender, one of our all-time family favorites, this is a safe bet for all AtLA and Korra fans. Fair warning, they've only made three of the planned seven seasons, but the show has been picked up for the full run. (Netflix)
Derry Girls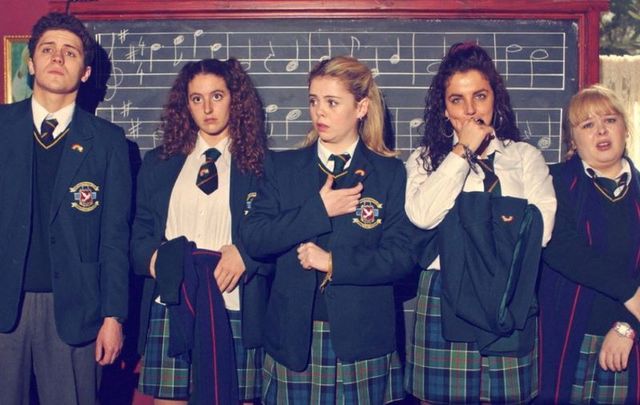 This show made me laugh the most this year. Vicky has been urging me to watch it for years and I don't know why I dragged my feet. I won't make that mistake again, I'm sorry mah honey! (Netflix)
The Haunting of Bly Manor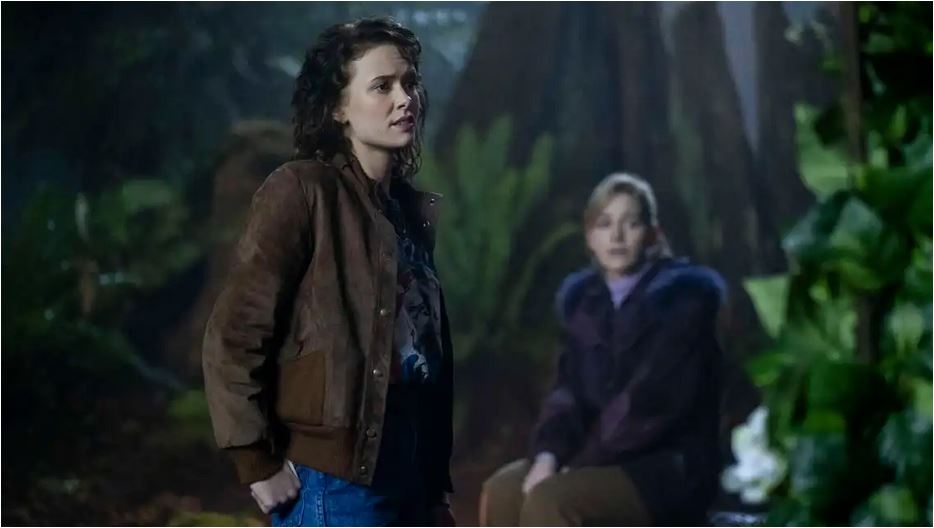 A worthy (and completely separate) followup to Hill House. I love how both series can make me jump and make me cry. (Netflix)
Schitt's Creek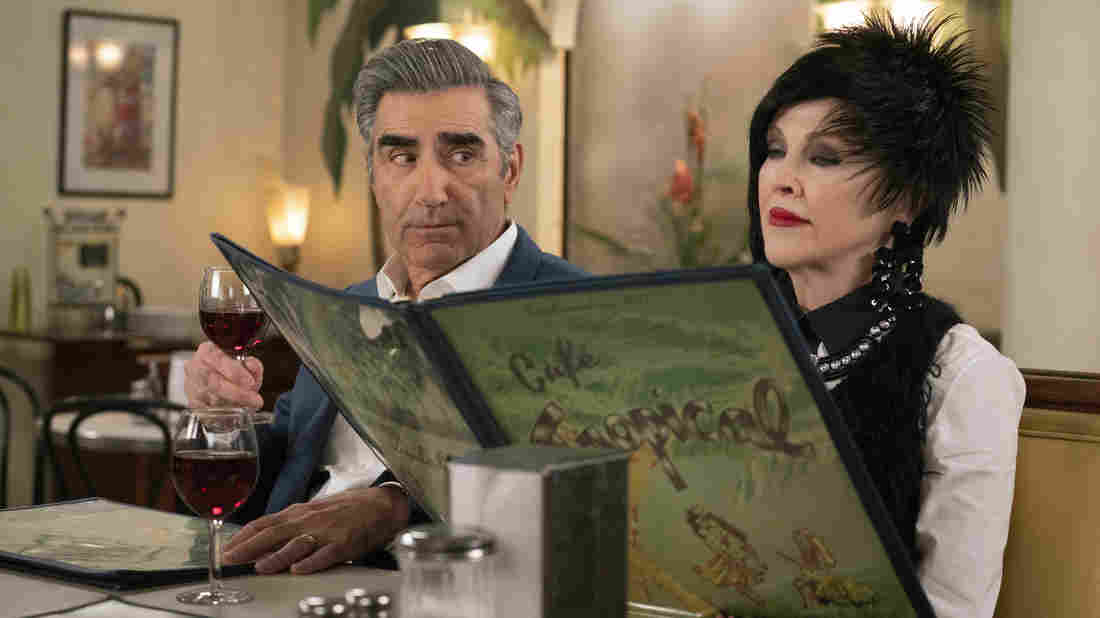 So funny, and some of the most satisfying character arcs I can think of. It took me awhile to warm to, well, these super-entited rich people brought low, but the gradual character development sneaks up on you perfectly. Wonderful ensemble cast, the love and warmth that went into is so obvious. (Netflix)
Watchmen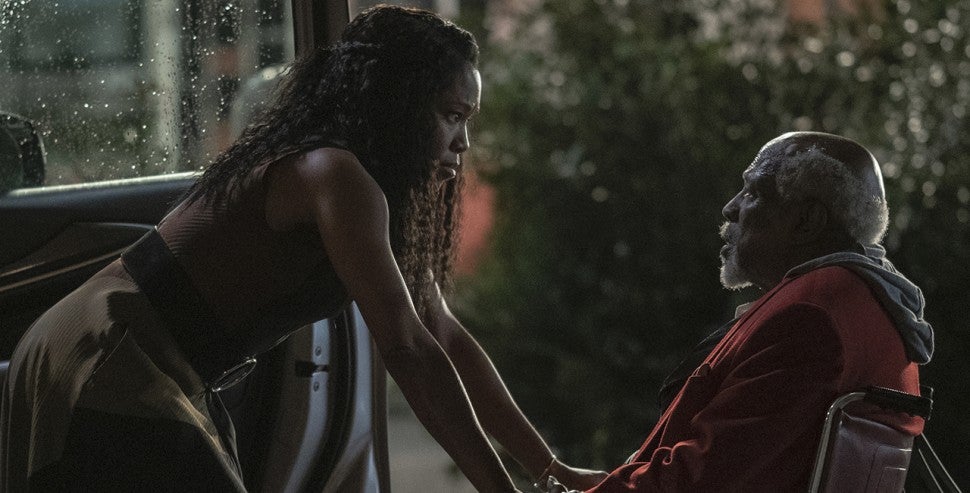 I'm amazed they pulled off making a show that picks up all the threads of the comic perfectly, but that you don't need to read the comic to enjoy. I think this is a one-and-done season, and I wouldn't have it any other way, can't imagine what else they do. If that doesn't convince you maybe this will: I forgive Damon Lindelof for the ending of Lost. (HBO)
Sex Education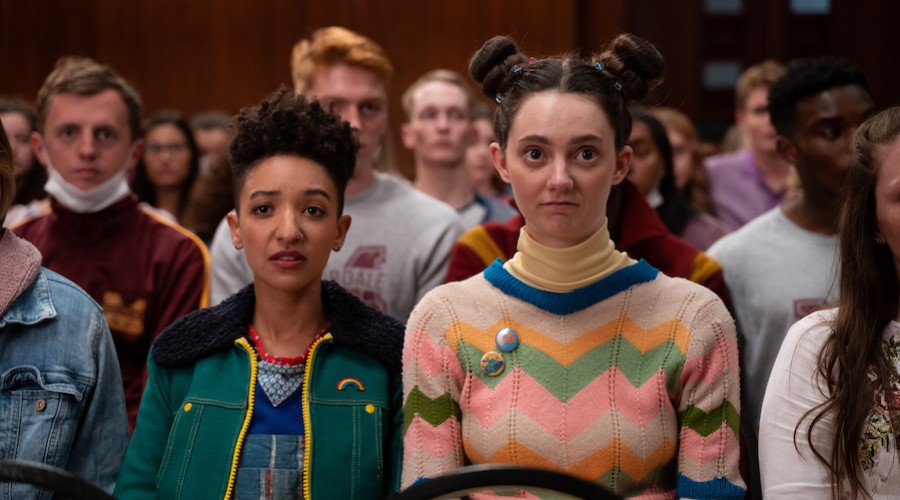 So much more than the raunchy teen comedy it could have settled for being. I care about everyone so much, and love the way they tackle a variety of issues. Can't wait for it to return. (Netflix)
The Good Place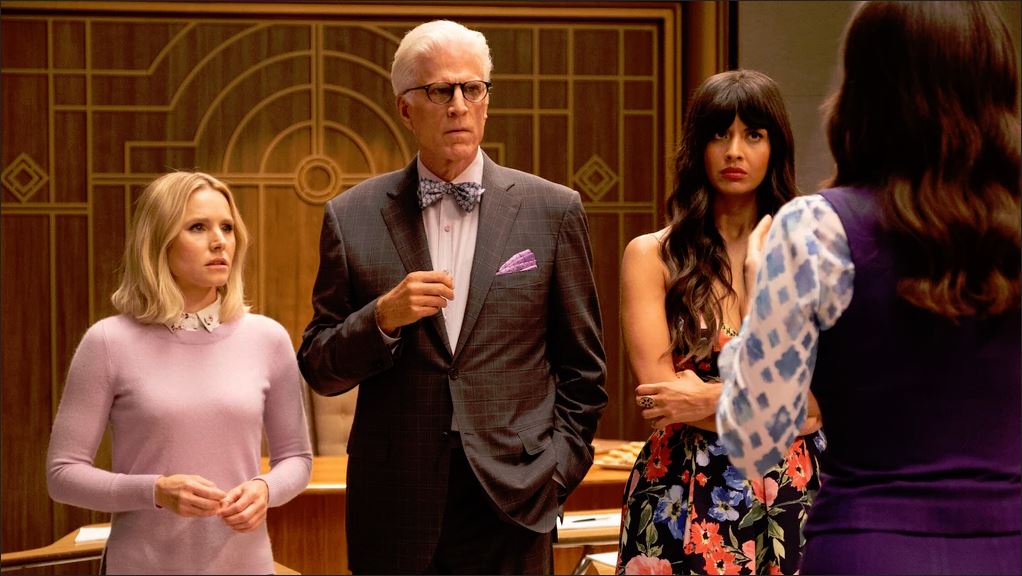 Still stunned that a show about moral philosophy got greenlit. We don't get very many perfect shows–shows that hit the ground running, never have an off season, and end as satisfyingly as they've begun–but this is one of them.
Honorable Mentions
Movies
Fighting With My Family
Free Solo
Hannah Gadsby: Douglas
If Anything Happens I Love You (a short, devastating)
Jojo Rabbit
Little Women
Parasite
Troop Zero
Books
The Antidote by Oliver Burkeman
Binti: The Complete Trilogy by Nnedi Okorafor
The Body by Bill Bryson
Breath by James Nestor
Educated by Tara Westover
Fangs by Sarah Andersen
How to Be an Antiracist by Ibram X. Kendi
I Wrote this Book Because I Love You by Tim Kreider
The Prince and Dressmaker by Jen Wang
Prince of Cats by Ronald Wimberly
Range by David Epstein
Solutions and Other Problems by Allie Brosh
The Story of More by Hope Jahren
The Stranger in the Woods by Michael Finkel
TV
The 100 (warning, disappointing final season!)
Barry
Dead to Me
Gravity Falls
The Great
Hamilton (Daveed Diggs, wow)
Hannibal
High Fidelity
New Girl
The Owl House
She Ra
Why Women Kill
Mon, Jan 18, 2021